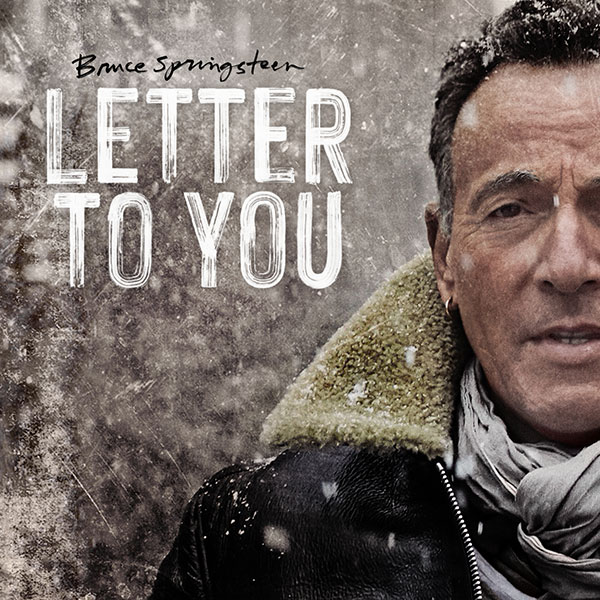 BRUCE SPRINGSTEEN AND THE E STREET BAND
Data d'adquisició: 08/11/2020
El nou àlbum d'estudi de Bruce Springsteen amb l'E Street Band, Letter To You, és un àlbum de rock alimentat per la sonoritat de la banda de Springsteen. És el 20è àlbum d'estudi, i es va gravar al seu estudi de New Jersey.
"M'encanta la naturalesa emocional de Letter To You", diu Springsteen. "I m'encanta el so de l'E Street Band tocant completament en directe a l'estudi, d'una manera que no havíem fet mai abans i sense sobredimensionaments. Vam fer l'àlbum en només cinc dies i va resultar ser una de les experiències d'enregistrament més grans que he tingut mai ".
Letter To You inclou nou cançons de Springsteen escrites recentment, així com nous enregistraments de tres de les seves cançons llegendàries, però inèdites composicions dels anys 70, "Janey Needs a Shooter", "If I Was the Priest" i "Song for Orphans" ". A Springsteen s'uneixen a Letter To You Roy Bittan, Nils Lofgren, Patti Scialfa, Garry Tallent, Stevie Van Zandt, Max Weinberg, Charlie Giordano i Jake Clemons. L'àlbum va ser produït per Ron Aniello amb Bruce Springsteen, barrejat per Bob Clearmountain i masteritzat per Bob Ludwig.
Track Listing
| | Title/Composer | Time |
| --- | --- | --- |
| 1 | | 02:57 |
| 2 | | 04:55 |
| 3 | | 04:03 |
| 4 | | 06:49 |
| 5 | | 04:05 |
| 6 | | 03:36 |
| 7 | | 04:30 |
| 8 | | 04:56 |
| 9 | | 06:50 |
| 10 | | 05:54 |
| 11 | | 06:13 |
| 12 | | 03:29 |