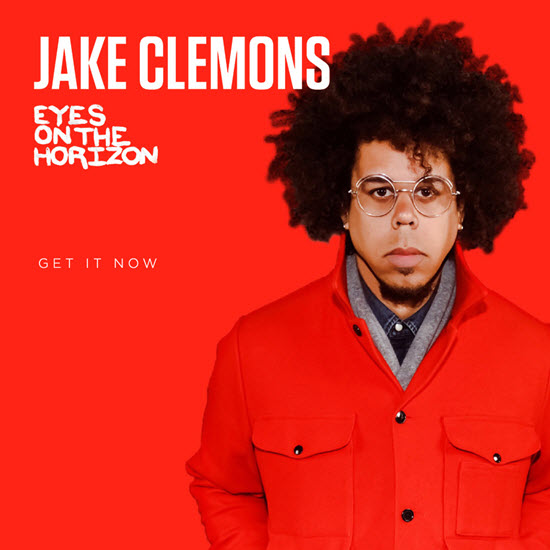 Data d'adquisició: 06/11/2019
El paper d'un veritable artista és mostrar al món d'una manera imaginativa un reflex reflectit de la realitat, i Jake Clemons ho fa exactament de manera dramàtica en el seu nou àlbum en solitari dinàmic titulat "Eyes on the Horizon". 
Clemons, que va créixer a Hampton Roads i va assistir a la Governor's School for the Arts,   va debutar oficialment com a artista en solitari amb "Fear & Love" del 2017.   El seu nou àlbum va ser coproduït amb Jake Hull i barrejat pel llegendari i premiat productor Eddie Kramer ( Jimi Hendrix, Led Zeppelin, Eric Clapton, The Rolling Stones, David Bowie, The Beatles).
Jake Clemons, nebot del difunt i gran saxofonista Clarence Clemons, es va unir a l'E Street Band de Bruce Springsteen per a la gira Wrecking Ball el 2012. Com el seu oncle, Jake toca el saxo tenor i baríton amb The Boss. 
Sorprenentment, a diferència dels discos en solitari del seu oncle, Jake Clemons no sent la necessitat de destacar el saxo, sinó que posa l'accent en la seva pròpia expressió a través de la composició de cançons, el seu talent per a diversos instruments i el seu augment darrere del micròfon com a vocalista. 
Jeff Maisey
SET ONE

1.
Swan Song
2.
Consumption Town (feat. Tom Morello)
3.
Mom Deserves Better
4.
¡Ayuda! (When the Sun Goes Down)
5.
Nothing Left
6.
Regression (Wasted in London)
7.
Democracy
8.
We, The People
9.
Eyes on the Horizon
10.
Goodnight